Hilo de las fuerzas armadas chilenas.

nick7777

Admin




Mensajes

: 4777


Fecha de inscripción

: 27/03/2016



Published: Tuesday, 17 February 2015 08:17 
Chile's armed forces receive 12 M109A5 Paladin 155mm self-propelled howitzers
Twelve M109A5 howitzers were delivered to Punta Arenas in Southern Chile Dec. 8 as part of the U.S. Army Security Assistance Command's foreign military sales program. The howitzers were subsequently transferred to the Artillery Group No. 7 "Wood", 4th Armoured Brigade "Chorrillos" of the 5th Army Division. 
Chile armed forces receive 12 M 109A5 Paladin 155mm self propelled howitzers 640 001A M109-A5 howitzer is offloaded and craned onto a trailer at the port in Punta Arenas, Chile, in Dec. 
With the arrival of this material, the Chilean Army standardizes its self-propelled artillery with the M109, ending the replacement process of French-made AMX-13 155 mm self-propelled howitzers, acquired by the country at the end of the 1970 and served in southern and northern garrisons. 
Declared Excess Defense Articles, the howitzers proved a win-win for both the Chilean army and the United States. EDA are equipment that are excess to US Army requirements or no longer part of the Army inventory and have been designated available to approved international partners through the FMS process. 
"As our Army gets smaller, we have high-quality, serviceable equipment that we no longer need, so we are able to offer some of these items to our partner nations as an EDA grant or at a reduced price," said Col. Steve Smith, director of US SOUTHCOM regional operations at USASAC. "This helps our partners fill a significant capability gap while providing us numerous benefits that include interoperability with U.S. systems and the creation of American jobs through the refurbishment process."
Smith said the Chilean Army's recent howitzer purchase was a major upgrade for their land forces and one of many steps they've taken over the last five years to modernize their military. He said the howitzers will be fielded to a brigade, drastically extending their army's artillery range.
Smith called the interoperability advantage invaluable, noting that two armies working with the same equipment is critical during both peace time and war. 
"If we ever needed them to assist us, or if we became part of a coalition, we know that the equipment is interchangeable, resulting in fewer repair parts we'd have to have on the battlefield; we both have Soldiers who know how to use that equipment; and we can join with them to conduct artillery shoots and other training."
USASAC Southern Command Program Manager Lenard Dotson said the December delivery was the second batch of 12 howitzers delivered to the Chilean Army under FMS, bringing the total number of the U.S.-provided combat support weapons systems to 24. He said the case was historic because it was the Chilean Army's first major FMS case with the United States. As part of the FMS process's total package approach, USASAC also provided training and coordinated the delivery of spare parts for the howitzers.
The M109A5 replaces 155 mm M185 cannon in M178 mount with 39-caliber 155 mm M284 cannon in the M182 mount, giving the A5 a maximum range of 23,500 meters with unassisted projectiles and 30,000 meters with Rocket Assisted Projectiles (RAP Rounds). The vehicle can carry 36 complete rounds of ammunition and has a 440 hp engine instead of the standard 405 hp engine.

nick7777

Admin




Mensajes

: 4777


Fecha de inscripción

: 27/03/2016




nick7777

Admin




Mensajes

: 4777


Fecha de inscripción

: 27/03/2016



Chile – Evolved Seasparrow Missiles (ESSMs)
WASHINGTON, Jul 5, 2016 - The State Department has made a determination approving a possible Foreign Military Sale to Chile for Evolved Seasparrow Missiles (ESSMs), equipment, training, and support. The estimated cost is $140.1 million. The Defense Security Cooperation Agency delivered the required certification notifying Congress of this possible sale on July 1, 2016.
The Government of Chile has requested a possible sale of:
Tuesday, July 5, 2016 - 10:50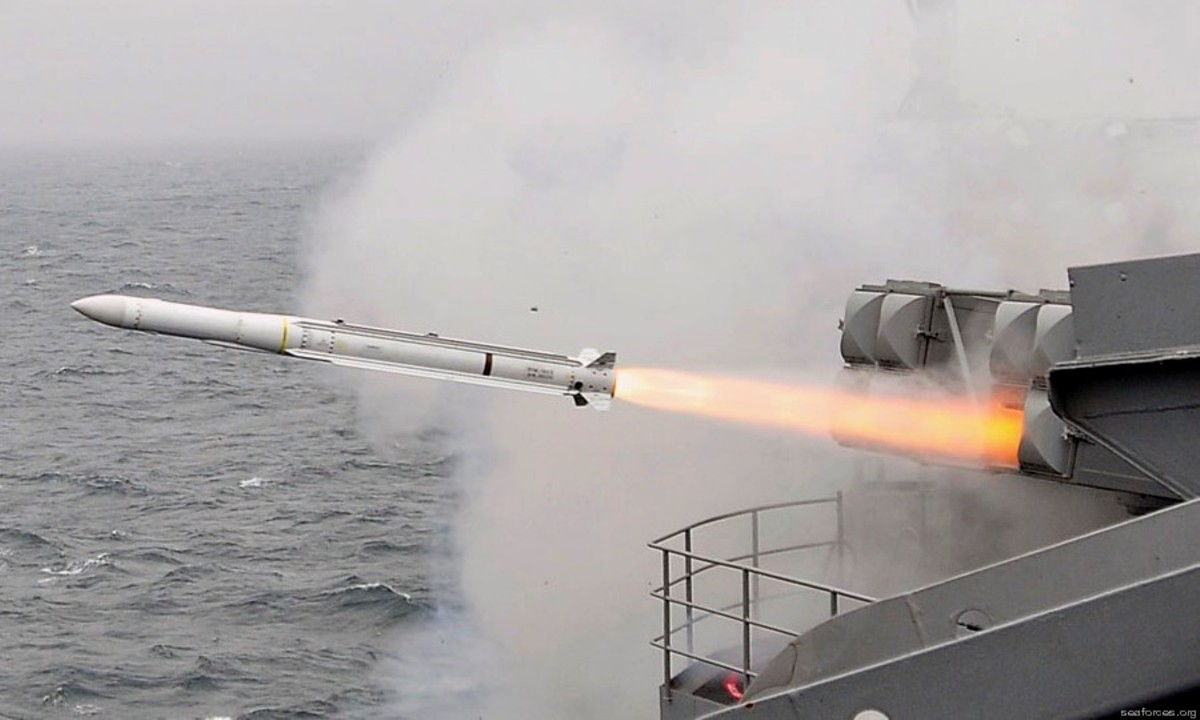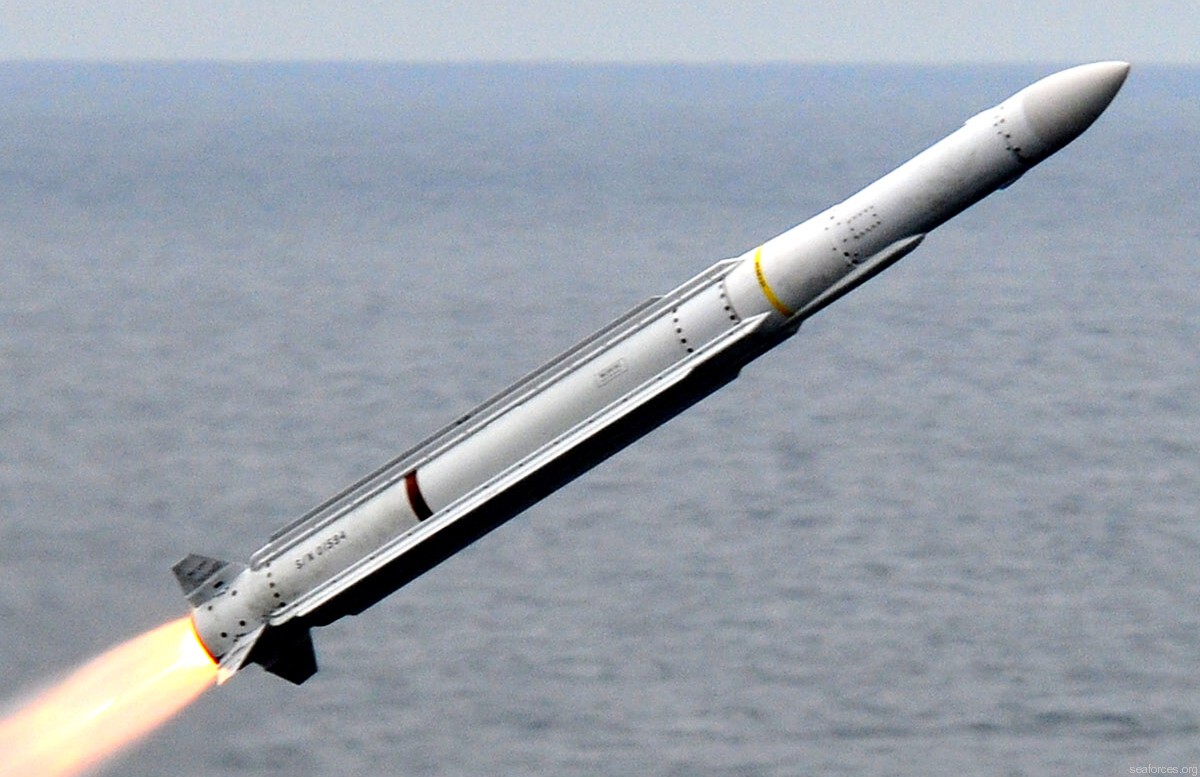 RIM-162 ESSM was developed by the U.S. Navy in cooperation with an international consortium of other NATO partners plus Australia. ESSM is a short-range, semi-active homing missile that makes flight corrections via radar and midcourse data uplinks. The missile provides reliable ship self-defense capability against agile, high-speed, low-altitude anti-ship cruise missiles (ASCMs), low velocity air threats (LVATs), such as helicopters, and high-speed, maneuverable surface threats. ESSM is integrated with a variety of U.S. and international launchers and combat systems across more than 10 different navies.

ESSM has an 8-inch diameter forebody that tapers to a 10-inch diameter rocket motor. The forebody includes a guidance section uses a radome-protected antenna for semi-active homing and attaches to an improved warhead section. A high-thrust, solid-propellant 10-inch diameter rocket motor provides high thrust for maneuverability with tail control via a Thrust Vector Controller (TVC).

ESSM's effective tracking performance and agile kinematics result from S- and X-band midcourse uplinks, high average velocity and tail control, increased firepower through a vertical "quad pack" launcher (Mk-41 VLS), and greater lethality with a warhead designed for defeating hardened ASCMs.

Background:
ESSM is a cooperative effort among 10 of 12 NATO Sea Sparrow nations governed by a Production Memorandum of Understanding (MOU) and multinational work-share arrangement. In addition to the United States, ESSM Consortium Members include Australia, Canada, Denmark, Germany, Greece, The Netherlands, Norway, Spain, and Turkey.

The first production ESSM was delivered in late 2002 to the U.S. Navy by Raytheon Missile Systems (RMS) and has been in full operational use in the U.S. since 2004. ESSM is fired from the Mk-29 trainable launcher, Mk-41 Vertical Launch System (VLS), Mk-57 VLS (DDG 1000), Mk-48 Guided Missile VLS (Canadian, Greece, Japan), and Mk-56 Dual Pack ESSM Launching System (Danish Navy) configurations by the U.S. Navy, NATO, and other Foreign Military Sales (FMS) customers. ESSM interfaces with the Aegis (DDG 51 and CG 47 classes), NSSMS (LHD and CVN classes), Ship Self-Defense System (LHA-6 and future CVN classes), Total Ship Computing Environment (DDG 1000), ANZAC (Royal Australian Navy), Dutch Configuration (various European Navies), FLEXFIRE (Danish Navy), and APAR (various European Navies) combat systems.


General Characteristics:
Primary Function: Surface-To-Air and Surface-To-Surface radar-guided missile.
Contractor: Raytheon Missile Systems, Tuscson, Ariz.
Date Deployed: 2004
Unit Cost: $787000 - $972000 depending on configuration
Propulsion: NAMMO-Raufoss, Alliant (solid fuel rocket)
Length: 12 feet (3,64 meters)
Diameter: 8 inches (20,3 cm) - 10 inches (25,4 cm)
Weight: 622 pounds (280 kilograms)
Speed: Mach 4+
Range: more than 27 nmi (more than 50 km)
Guidance System: Raytheon semi-active on continuous wave or interrupted continuous wave illumination
Warhead: Annular blast fragmentation warhead, 90 pounds (40,5 kg)

Launching:
Mk-29 missile launcher
Mk-41 Vertical Launching System (VLS)
Mk-48 Vertical Launching System (VLS)
Mk-57 Vertical Launching System (VLS) (DDG-1000 class)

Users:
US Navy: CVN, LHA, LHD, DDG, CG
+ Australia, Canada, Denmark, Germany, Greece, Japan, Netherlands, Norway, Spain, Thailand, Turkey, UAE
http://www.seaforces.org/wpnsys/SURFACE/RIM-162-Evolved-Sea-Sparrow-Missile.htm

nick7777

Admin




Mensajes

: 4777


Fecha de inscripción

: 27/03/2016



The U.S. Defense Security Cooperation Agency (DSCA) has informed that the State Department approved a possible foreign military sale of Evolved Seasparrow Missiles (ESSMs) to Chile.
The $140.1 million possible sale also includes additional equipment, training, and support for the missiles which would upgrade the nation's Type 23 frigates.
According to DSCA's press release, Chile is looking to buy 33 Evolved Seasparrow missiles (ESSMs), six Evolved Seasparrow telemetry missiles and three MK 41 vertical launching systems (VLS), tactical version, baseline VII.
This request also includes MK25 quad pack canisters, ESSM shipping containers, MK-73 continuous wave illumination transmitters, inertial missile initializer power supply (IMIPS) and spare and repair parts, support and test equipment, and personnel training.
U.S. Government and contractor engineering, technical and logistics support services, technical assistance, installation and integration oversight support, logistics, program management, packaging and transportation will also be required.
The prime contractors will be Raytheon Missile Systems, BAE Systems, and Lockheed Martin.
http://navaltoday.com/2016/07/08/us-green-lights-sale-of-evolved-seasparrow-missiles-to-chile/

nick7777

Admin




Mensajes

: 4777


Fecha de inscripción

: 27/03/2016



Cougar de reciente adquisición por la FACH

nick7777

Admin




Mensajes

: 4777


Fecha de inscripción

: 27/03/2016



y nadie dice nada quejan doce de sus compras militares y aquí se compra algo y sale hasta el perro a opinar donde nadie los llama

dager48




Mensajes

: 177


Fecha de inscripción

: 29/07/2016



Compatriotas aquí les dejo el desfile del año pasado del Ejército de Chile, espero que les gusten se ven todos sus sistemas de armas:
Escalón Ejército de Chile muestra sus dientes en Gran Parada Militar 2017, Cámaras Fidaegroup
https://www.youtube.com/watch?v=6_9phW5EhR0

Chaco

Admin




Mensajes

: 11624


Fecha de inscripción

: 27/03/2016


Localización

: Ciudad Mariana



Compatriotas les dejo los videos del último desfile de la Fuerza Aérea de Chile, espero que les gusten:
FIDAEGROUP saluda a la Fuerza Aérea de Chile en su 88° Aniversario - Himno FACH
[VIVO] 88° Aniversario De La Fuerza Aérea De Chile, Discurso Presidente Piñera y Desfile de Honor
[NO VISTO EN TV] 88 Aniversario Fuerza Aérea de Chile, Ceremonia Completa en FULLHD
FACH desfile aéreo 21 de Marzo de 2018

Chaco

Admin




Mensajes

: 11624


Fecha de inscripción

: 27/03/2016


Localización

: Ciudad Mariana




---
Permisos de este foro:
No puedes
responder a temas en este foro.