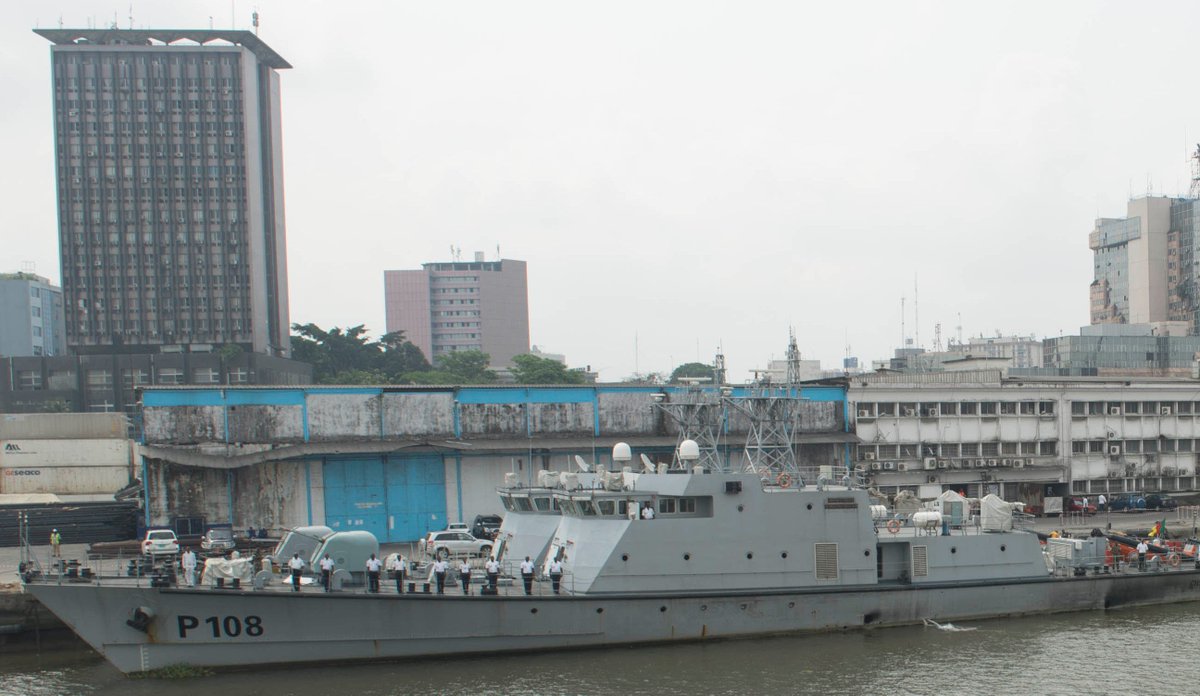 Lanchas patrulleras de fabricación china de las fuerzas navales de camerún.

nick7777

Admin




Mensajes

: 6564


Fecha de inscripción

: 27/03/2016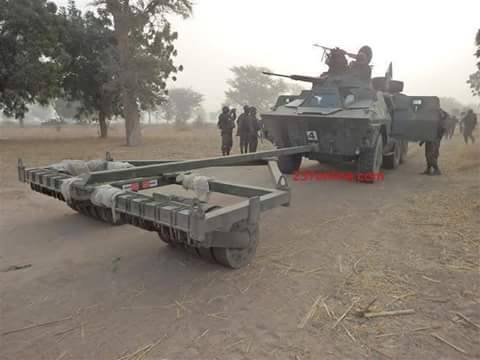 Blindado sudafricano RATEL equipado con rodillo antiminas.
http://www.janes.com/article/57266/cameroon-s-bir-operates-ratel-armoured-vehicles
Cameroon's Rapid Intervention Battalion (BIR) has acquired South African-made Ratel armoured vehicles, a Cameroonian military source has told IHS Jane's .
Deliveries began in December 2015, according to the source, and the BIR now has 12 spread between a number of its light intervention units deployed to Far North province, where the elite force is leading counter-insurgency operations against militant Nigerian group Boko Haram.
IHS Jane's has seen a photograph taken at the 1st BIR headquarters in Maroua showing four Ratel 20 infantry fighting vehicle variants armed with 20 mm guns.
Additional deliveries are expected, although the exact number of vehicles involved has not yet been disclosed.
The source said the Ratel was selected because the force wanted a proven platform with a good combat record in the African bush. It is unclear whether the vehicles were refurbished by the South African company OTT, which offers such services for a range of ex-South African Army vehicles.
The Ratels are not intended to be used as armoured personnel carriers, but as engineering vehicles for mine-clearing and anti-improvised explosive device (IED) operations, according to the source. Each vehicle can be fitted with a mine-roller and detection devices.
BIR personnel were trained with the assistance of US contractors in explosive ordnance disposal (EOD) and counter-IED procedures during the summer of 2015.
However, the personnel tasked with operating the new Ratels are not part of the existing EOD teams and were instead trained from scratch in the use of the new vehicles and equipment by a group of BIR instructors who were trained by the South African provider.

nick7777

Admin




Mensajes

: 6564


Fecha de inscripción

: 27/03/2016



The BIR's GAIA Automotive Industries Thunder Mk.1 vehicles are fitted with the QinetiQ Q-Net mesh protection system. (Erwan de Cherisey)
The BIR already operates Israeli-made GAIA Automotive Industries Thunder Mk.1 armoured personnel carriers. Several of the vehicles were seen by 
IHS Jane's
deployed at Kolofata in support of Operation 'Alpha' in Far North province in October 2015.

nick7777

Admin




Mensajes

: 6564


Fecha de inscripción

: 27/03/2016



New Cameroonian air-defence capabilities revealed
Erwan de Cherisey, Paris - IHS Jane's Defence Weekly 
14 July 2016
Cameroon's Surface-to-Air Artillery Regiment now operates Norinco PG99 anti-aircraft guns and has transferred its old GDF guns to the Motorised Infantry Brigades for use as direct-fire support weapons. Source: Cameroon Ministry of Defence
Cameroonian military sources have revealed details of the recent improvements in the country's air-defence capabilities.
Sichuan Military Electronics Industries Group Company (SEMIC) 825 towed fire-control radars were seen being paraded for the first time on 20 May 2015 in Yaoundé. They were paraded alongside what appeared to be Oerlikon Contraves (now Rheinmetall) 35 mm GDF anti-aircraft guns that Cameroon has had in its inventory since the 1980s.
A Cameroonian Defence Forces (CDF) source told IHS Jane's that the SEMIC 825s were part of a major package of Chinese military equipment that was agreed in 2012 and financed by a XAF2 billion (approximately USD340 million) loan from China's Eximbank.
Cameroon's new SEMIC 825 towed fire-control radars were first seen during a 20 May 2015 military parade. (Cameroon Presidency)
That package included a batch of NORINCO PG99 (Type 90) anti-aircraft guns (the Chinese version of the GDF) and FN-16 manportable air-defence systems (MANPADS), as well as the fire-control radars. The source declined to reveal the numbers involved.
The SEMIC 825 performs the same role as the Skyguard fire-control radar that is often used with GDF guns. The source said it can acquire targets at a range of up to 40 km, track them at a maximum distance of 32 km, and identify them at ranges of up to 6 km.
The FN-16 can engage targets at a maximum altitude of 4,000 m and maximum range of 6 km, according to the documentation released by China's Poly Technologies. The missile uses what is described as an "infrared/ultraviolet two-colour quasi-imaging seeker" in addition to a laser proximity fuze.
The equipment was delivered in 2013 to the Surface-to-Air Artillery Regiment (RASA): the Cameroonian Army's dedicated anti-aircraft unit based at Edéa.
Following the delivery the RASA has been reorganised into one command battery, one training battery, two PG99 batteries, one MANPADS battery, and one vehicle-borne surface-to-air missile (SAM) battery, which has not been activated as its weapon systems have yet to be delivered.

nick7777

Admin




Mensajes

: 6564


Fecha de inscripción

: 27/03/2016




---
Permisos de este foro:
No puedes
responder a temas en este foro.